ernest&lulu local distribution network
Having a positive impact also means having the lowest carbon footprint possible to manufacture our products. For us, it is very important to have 100% transparency with you and that you can buy with full awareness.

Be the change you want to see in this world.
Gandhi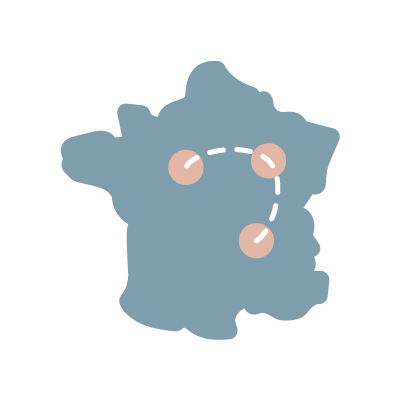 In this world full of excess of all kinds in which we live, we must inevitably change the way we consume and produce.
Certain brands are obviously aware of this for many international brands that don't move or little. Since the beginning of the adventure, 100% transparency has been very important. When you buy from ernest & lulu, you know who is behind the brand, which players have contributed to manufacturing these pretty handkerchiefs in organic fabric.
Lucie, founder
For comparison, classic jeans travel 65,000 km before arriving in stores!
We are currently thinking of solutions to further reduce these kilometers and get closer to 1000 km.
We have few stages of production but each one is incompressible.
Plain handkerchiefs do not go through the printing stage, and only cover around 1,200 km.
Packaging at ernest&lulu
Manufacturing is as important as packaging. The jute string we use is handcrafted, which is what gives this irregular side.
This material is 100% vegetable.
We source from family business in Picardie in France.
Waste-free packaging
We do not add any superfluous products, in the ernest&lulu envelopes, you will not find pretty and personalized tissue paper. Why? Because it's useless!
These are packages that are directly thrown away. The best waste is that which isn't produced.
In our envelopes, you will only find your handkerchiefs with handmade twine.
You can reuse the string for your creations.
Don't hesitate to send us photos of your achievements to bonjour@ernest-et-lulu.com. We can share them with the ernest&lulu community or on the blog. We look forward to discover them!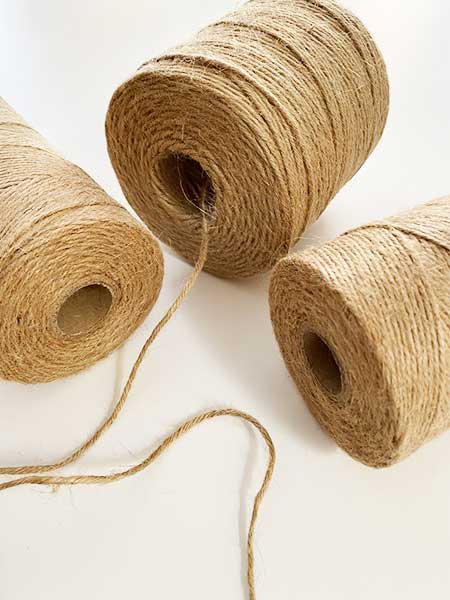 Print only on recycled paper
Our labels are printed on recycled kraft paper. We also use envelopes made of FSC * certified kraft paper.
FCS: certification of responsible forest management worldwide.
Preparing and sending your orders
These last steps are carried out in Orleans by Lulu. She carefully checks the finishes of each handkerchief before creating the batches of three handkerchiefs that are sent to you.
If you have a problem with your order, it is also responsible for customer service.