Our organic fabric handkerchiefs make only few miles before arriving to your hands. The place where they spend the most time is at workshop.
We want to offer you quality products made with respect for artisanal know-how. Each handkerchiefs is unique.
Twelve seamstresses carry out all the steps manually: tracing and cutting, sewing and checking.
Tracing and cutting
First of the three stages of production of handkerchiefs and fabric pockets.
We start by making the outlines with a wooden pencil and a ruler. On the 6 patterns, it will be by hand to trace and cut to maintain the regularity of the patterns for sewing afterwards.
For plain fabrics, this is done with a mattress, a faster technique for processing a large amount of plain fabric.
For information, the measurements of our handkerchiefs and fabric small handbags have been studied as accurately as possible to have the least possible loss.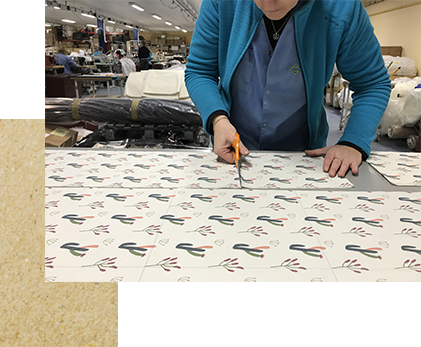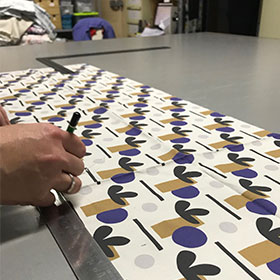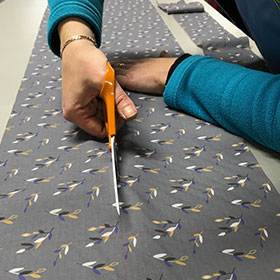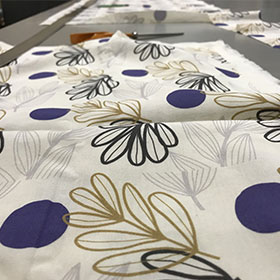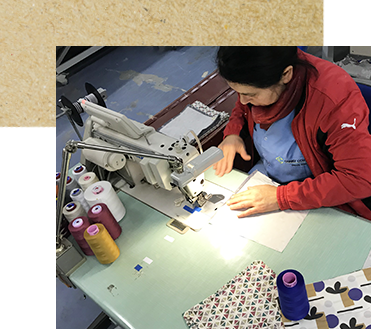 Sewing
Then, the crucial step: the making of tissue and pocket square.
This requires great care, especially when dealing with "cap" angles. You can think about it by blowing your nose. Each corner is folded by hand by the seamstress.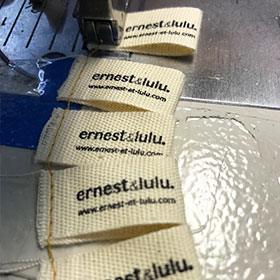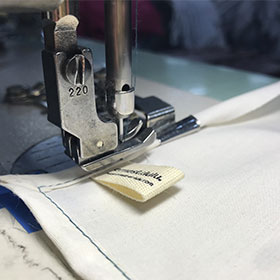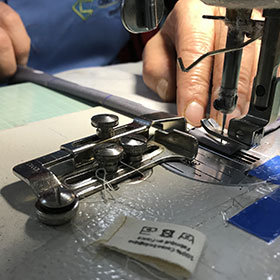 Control
The last step before reaching Orleans, the city from which your packages will be shipped.
Control requires a lynx eye. Each part is checked by a person who will study the product in its entirety and make sure that it corresponds well to the specifications requested. This person is also in charge of finishing the piece, namely cutting the wires for a perfect result.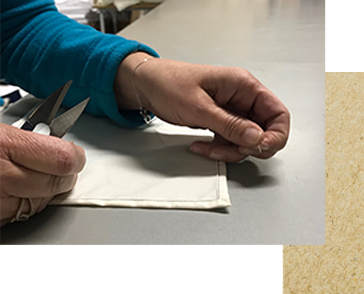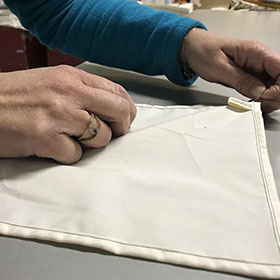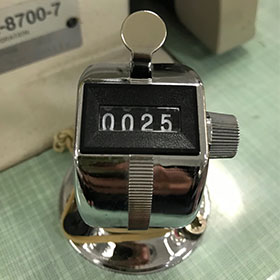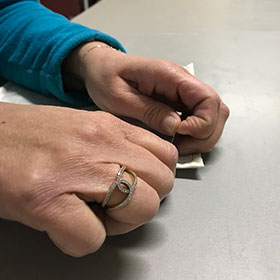 A word from Alexandra Faivre, manager of the workshop with which we have been working since the beginning!